Jeep Wayout Concept Vehicle Trailblazing Gladiator FITS ITS NAME

"This truck can get you out further," – Mark Allen, head of Jeep design
Following this statement, Allen and a few helpers demonstrated the Wayout Gladiator's features that include:
• Retractable, rear rack awning. Nice…
• Pop-up, two-person tent mounted above the bed. Go on…
• Portable Fire pit? You're kidding…
• Margarita station, complete with a mounted blender? 
• Rug and camping chairs too???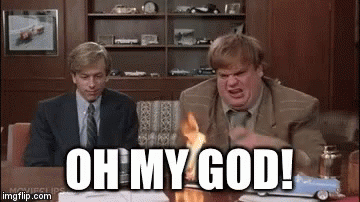 Besides the ability to turn Moab into Mardi Gras, the Wayout is built like a tank. It's stunning exterior is made to handle some extremely tough environments. Take a look at the video and spec list below.
EXTERIOR SPECS
 A New Gator Green Shade
 Maintains The Signature Jeep Traits
 37-Inch Falken Tires
 A Fully-Functional Snorkel Is Present
 Fuel Cans Sit Flush With The Body
Once again, mindblown…
The Wayout Gladiator is a rolling, fully-functional mobile campsite. All powered by a Jeep's highly-capable 3.6-liter Pentastar V-6 engine. Thanks to the added snorkel and 37-inch tires, the Wayout can go way-under any water encountered as well.
To fuel the extended trip Jeep added 2 removable gas cans that mount into the rear quarter panels. Each can holds about 2.5 gallons, which is quite a bit considering the terrain this truck is built for. It could be the difference between life and death in an emergency situation.
To sum it up, this truck is a beast and we approve. If you'd like to know more about the Jeep Wayout, please visit their official website by clicking on the link below.
If you'd like to know more about Chris Farley, click on Chris Farley.